Foundation Trust
York and Scarborough Teaching Hospitals NHS Foundation Trust was granted its licence as a Foundation Trust on 1 April 2007.
Although still part of the National Health Service family and subject to NHS quality standards, performance ratings and systems of inspection we are not directed or controlled by the Secretary of State for Health, 
One of the greatest benefits of being an NHS Foundation Trust is that the structure helps us to work more closely with local people and service users to help us respond to the needs of our communities.
Other benefits include the chance to maximise financial freedoms, have more control over our money to improve facilities and achieve a better balance between national and local priorities.
How we are structured
There are three main components to the way an NHS Foundation Trust is structured:
A membership community made up of local people, patients, carers, staff from partner organisation and staff employed by the Foundation Trust

A Council of Governors elected from the membership community and also including representatives from the Trusts key partners in health and social care (the term Board of Governors is also used by some Foundation Trusts to describe this body)

A Board of Directors made up of a Chairman and Non-Executive Directors (appointed by the Council of Governors) a Chief Executive (appointed by the Non-Executive Directors) and Executive Directors (appointed by the Chief Executive and Non-Executive Directors).
---
Our vision is to be collaborative leaders in a system that provides great care to our communities
To deliver our vision, our mission is:
Deliver safe, quality services in partnership with our communities
Live our values
Deliver excellent integrated care through the transformation of services
Lead the way in education, research and innovation to continuously improve care
Provide a rewarding place to work
Our values are kindness, openness and excellence
Kindness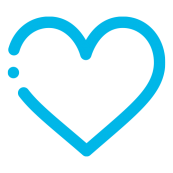 Openness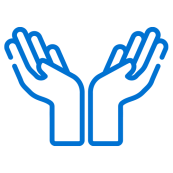 Excellence