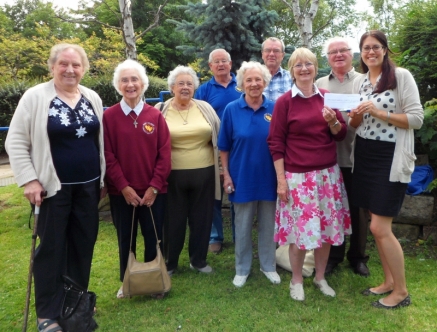 Our Fundraising Groups are a collection of family, friends or people from the same community who come together to raise money and awareness for our hospital services. 
We are always keen to hear from people who are interested in setting up their own group and would like to advice about how to do this. Our Community Fundraiser Maya Richardson can give you lots of advice, support and fundraising materials so you have everything you need to set up your group.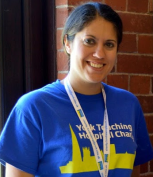 Email: maya.richardson@york.nhs.uk

Tel: 01723 236210 
We also have several support groups which provide help and advice to fellow patients in our hospitals whilst also helping to raise money for our charity.
York Coronary Support Group
York Coronary Support Group Trust are an independent charity who organise health classes, support meetings and fundraise for the benefit of patients at York Hospital. The group has been active for over 15 years and they have raised more than £50,000 for the benefit of the Cardiology Department which has helped to purchase pieces of equipment.
The meetings take place every first Monday of the month at the Folk Hall in New Earswick at 7.30pm. More details can be found at http://www.ycsgt.org.uk


York Orthopaedic Support Group


The York Orthopaedic Support Group raise money to help purchase specialist equipment for different department in York Hospital and meet regularly throughout the year. To get in touch with the group, please email the Chairperson Pauline Palmer at pauline.palmer@gmx.com or call 01904 783134
York Respiratory Group


The York Respiratory Group raise money for Ward 34 at York Hospital to help purchase items to support patients with respiratory conditions.
The group meets on the first Wednesday of every month at Foxwood Community Centre in Acomb from 1.30pm to 3.30pm. To get in touch, please email Howard at h.brasnett1@homecall.co.uk or telephone 01904 412868
Heart to Heart, Scarborough Cardiac Support Group
The Heart to Heart group are a group of people who have heart problems and help and encourage each other to live life as full as possible. Heart to Heart also raise money to help benefit other patients at Scarborough Hospital.
The meetings take place on the first Tuesday of every month at the Post Graduate Centre at Scarborough Hospital at 7pm. For more information, please head to their website https://www.hearttoheart-scarborough.co.uk


Hunmanby Cancer Fund
Hunmanby Cancer Fund is a group of people who raise funds for cancer services in their local area but holding regular events. The group is very active and they often donate money to benefit Scarborough Hospital.
To get in touch with the group, please email Maureen Chambers at spellhowemo@hotmail.com


Filey Cancer Fund

Filey Cancer Fund is a local charity which has a second-hand shop in Filey. The group has supported Scarborough Hospital for many years and raises money for the Palliative Care Services and the Chemotherapy Unit.