Hospital Trust sees unprecedented demand on its services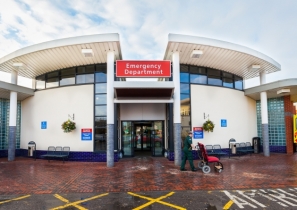 While the winter months and festive period are traditionally a busy time for hospitals across the country, York Teaching Hospital is experiencing an unprecedented surge in demand for its services and is urging people to only come to its Emergency Departments in an emergency situation. This will ensure that the Trust  can dedicate its resources to the most acutely ill patients.    
Alastair Turnbull, Medical Director at York Teaching Hospital NHS Foundation Trust, said: "York and Scarborough Hospitals are here to help anyone who needs urgent assessment and care; and we continue to provide that round the clock.
"Over the past few days we have seen unprecedented pressures on our services, particularly in the Emergency Departments and those needing urgent admission.  We therefore need to make sure that our hospital beds and resources are saved for those who need them most.
"Due to the pressures we are facing, and with New Year's Eve nearly upon us, we are appealing to the public to think carefully about whether they need to visit A&E.
"You can really help us by taking the appropriate action to treat your condition, which might mean contacting your GP or attending a pharmacy, walk-in centre or Minor Injuries Unit. Better use of all the available services will help to ensure that we are able to treat those patients whose need is greatest.
"Our staff are working extremely hard to maintain these services and are to be  commended during this difficult time."
The Trust has been working closely with its partner organisations, briefing them on the high demand for its hospital and accident and emergency services.
Click here for more information about choosing the appropriate treatment for your condition.
30 December 2014