Three wards closed at Scarborough Hospital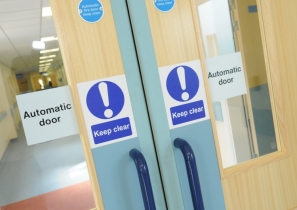 An urgent plea has been issued from health professionals at York Teaching Hospital NHS Foundation Trust asking people to think carefully before paying any non-essential visits to Scarborough Hospital.
While it is commonly known as the winter vomitting bug, the hospital currently has three wards closed (Stroke Ward, Oak Ward and Beech Ward) due to norovirus.
The hospital is specifically asking people who have been unwell not to visit the hospital until they have been free of symptoms for 48 hours. This is really important because the virus is highly infectious. The virus is easily spread by contact with an infected person, especially through their hands.
It is likely that the virus has entered the hospital via the local community and the hospital is urging visitors to think carefully before paying any non-essential visits at this time.
If you do have to visit we ask that you follow guidance, which includes always washing your hands before and after visiting. This is to keep the virus contained and to help visitors to keep themselves safe as well as their friends or relatives.
Patients, friends and relatives can call the hospital before visiting to find out if a particular ward is affected. To contact the hospital call 01723 368111.
Updated Tuesday 20 May - all wards have now reopened.
14 May 2015