Why York and Scarborough Teaching Hospitals NHS Foundation Trust?
York and Scarborough Teaching Hospitals NHS Foundation Trust is a large and successful organisation. We provide a comprehensive range of acute hospital and specialist healthcare services for approximately 530,000 people living in and around York, North Yorkshire, North East Yorkshire and Ryedale - an area covering 3,400 square miles.
In April 2011 we took over the management of community-based services in Selby, York, Scarborough, Whitby and Ryedale and in July 2012 acquired Scarborough and North East Yorkshire Healthcare NHS Trust, bringing Scarborough and Bridlington Hospitals into the organisation.
Our annual turnover is over £400million. We manage eight hospital sites, 1,127 beds (including day case beds) and have a workforce of over 8,000 staff working across our hospitals and in the community.
Fair treatment
As an organisation, we are committed to the fair treatment of our staff, potential staff or users of our service, regardless of race, gender, religion, sexual orientation, responsibilities for dependents, age, physical, mental disability or offending background. We actively promote equality of opportunity for all with the right mix of talent, skills and potential, and welcome applications from a wide range of candidates. 
Excellent benefits
As an employee of York Teaching Hospital NHS Foundation Trust, you have exclusive access to a wide range of fantastic offers, specially selected products and services offering money savings discounts, and extra value on special and everyday purchases.
You will also have access to one of the most generous and comprehensive pension schemes in the UK and 27 days annual leave pro rata (rising to 29 after five years service and 33 after ten), in addition to Bank Holidays. The salary scale is dependent upon relevant transferable skills and experience.
As an employer who values our employees, we have a dedicated website to ensure that all our staff are able to take advantage of money saving discounts and new initiatives. These schemes enable you to access a unique range of benefits and discounts that can assist you in achieving a work/life balance.
Staff Benefits at our Trust include:
Dedicated staff benefits team
A monthly staff lottery with fantastic monthly prizes
Staff benefits and wellbeing fairs at York and Scarborough
The staff benefits handbook, with a selection of offers close to home, schemes payable through salary sacrifice, health and wellbeing initiatives
Staff benefits roadshows
A quarterly newsletter with articles on benefits, new fantastic offers and competitions
Staff shops at York and Scarborough hospitals
Free online wellness resources
Onsite nursery at Scarborough Hospital
Onsite gym and squash court at Scarborough Hospital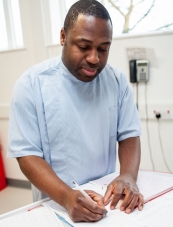 We manage ten hospital sites, over 1,000 beds and have a workforce of over 8,000 staff working across our hospitals and in the community.