Bus Tickets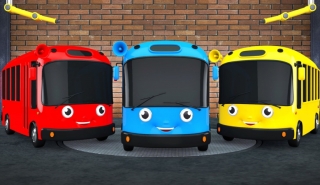 Bus Passes 
The following Bus passes are subsidised by the Trust.
Available from The Staff Shop York
As from the 31st December 2018 you will no longer be able to get a bus pass from the Staff Shop York for First Group York Services. You will however be able to join their commuter club which will give you the tickets at the same price.
First Group Commuter Travel Club.
York Teaching Hospital is already set up as a member of the Commuter Travel Club in York. To sign up and purchase your ticket you need to visit our website at: www.firstgroup.com/yorkctc Then follow the steps below:
1) Log in or register to the First Bus website
2) Select 'York Teaching Hospital' from the employer drop-down menu.
3) The form will prompt you to enter a passcode, you can get this from your The Staff Shop York- you then need to click on the link in the registration email that is sent to you.
4) Once you have access to your Commuter Travel Club, you can then select and purchase your ticket.
Available from the Staff Shop Scarborough
East Yorkshire Bus Company
Your ID badge will be needed when purchasing your bus pass. Bus passes can commence any day of the week to suit your requirements.
Click here to return to the main Staff Benefits menu.