Look after your lungs
26 January 2023
Visitors to York Community Stadium recently were greeted by a 12ft high pair of giant lungs, courtesy of the Roy Castle Lung Foundation and York & Scarborough Hospitals Charity, to highlight lung health and to raise awareness of lung cancer.
York Hospital's lung cancer specialist nursing team invited visitors to step inside the 'Mega Lungs' to learn more about how the lungs work and find out more about the symptoms of lung cancer and local stop smoking services.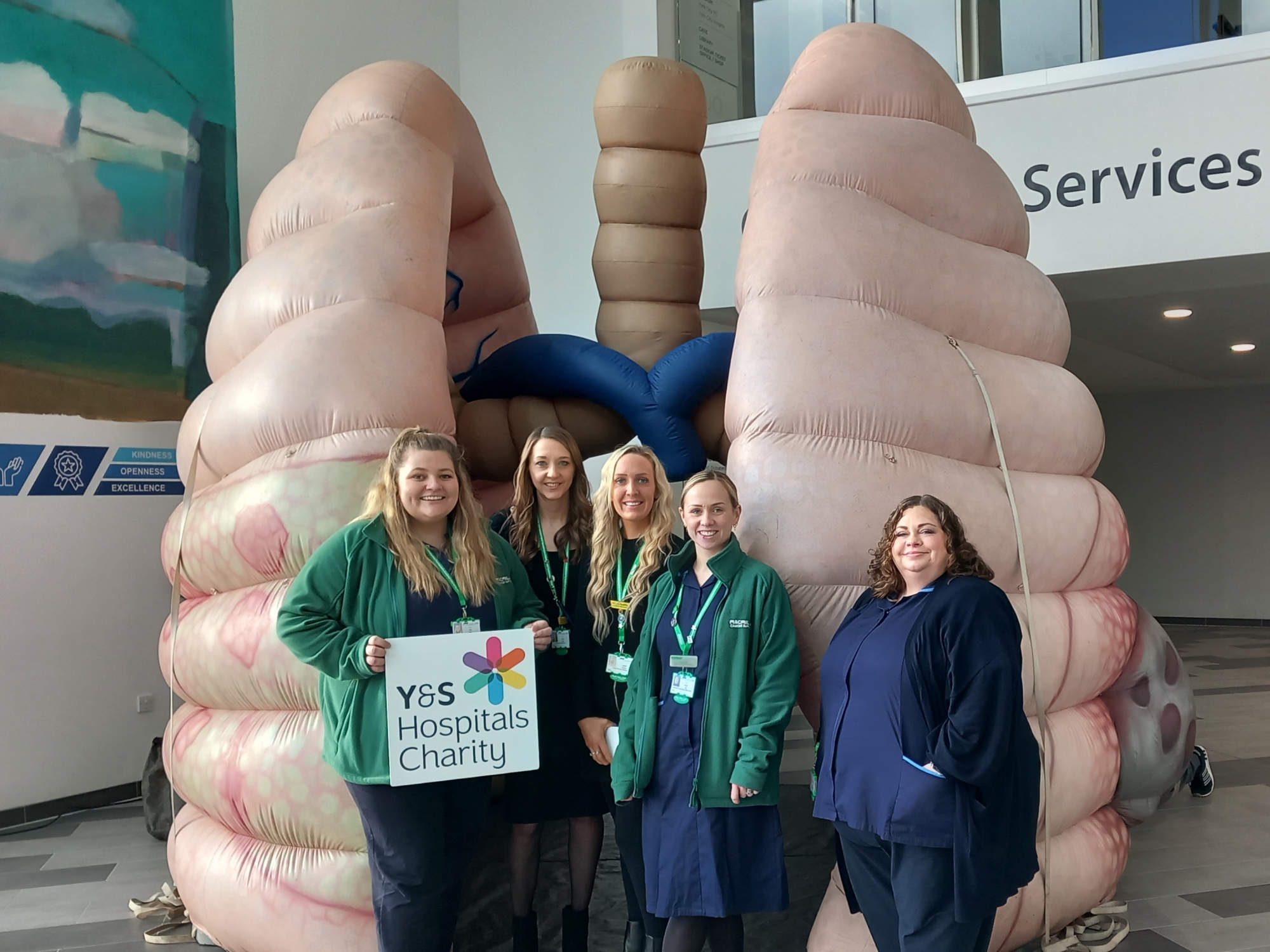 Sarah Berwick, Lung Cancer Nurse Specialist, said: "Lung cancer is the third most common cancer in the UK and around 48,500 people are diagnosed with it each year. More than 70 percent of lung cancer cases in the UK are caused by smoking, however almost a third of people diagnosed have not smoked.
"Early diagnosis of lung cancer is key for survival. The great news is almost nine out of ten lung cancer patients will survive their disease for at least a year if diagnosed at the earliest stage. Often people are not aware of the varying signs and symptoms of lung cancer so it's important to familiarise yourself with these and to make an appointment at your GP practice if you have any of those signs."
With help smokers are three times more likely to quit for good. Anyone looking for advice and support to stop smoking can contact CYC Health Trainers.
Symptoms of lung cancer include:
a new cough that lasts for more than three weeks
unresolved chest infection despite antibiotics
coughing up blood
persistent pain in your chest or shoulder
unplanned weight loss
fatigue which is tiredness not helped with a good night's sleep
wheezing
a hoarse voice
swelling of your face or neck
increased breathlessness
If you experience any of these, it's important to contact your GP as soon as possible.