New hospital text messaging service reduces missed appointments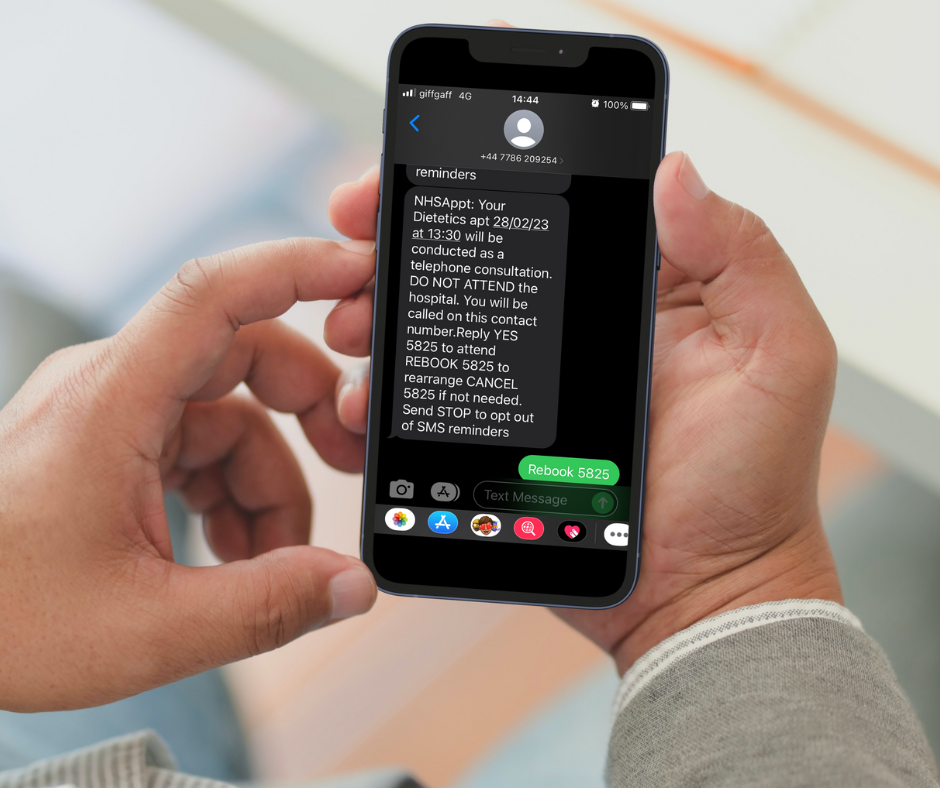 23 February 2023
Every year, thousands of patients accidently miss their hospital appointment simply because they forget when it is. York and Scarborough Hospitals NHS Foundation Trust has introduced a new text messaging service which goes live at the end of February to help remind outpatients about their appointments and allows people to cancel or rearrange by text,
Karen Priestman, Associate Chief Operating Officer, said: "We appreciate how busy people are and how easy it can be to forget an appointment or mislay an appointment card.  However, when patients don't attend their appointments it has a negative impact on our services.
"Each missed appointment costs the hospital money in terms of the time our medical staff waste, £160 for each appointment, but more importantly, it means that the slot cannot be offered to another patient.
"Sending appointment reminders can significantly reduce the number of missed appointments so, where appropriate, we will now be sending text reminders to many of our patients to help them keep their appointments.
"Through our new text reminder service, not only do patients get notified of their upcoming appointment, it also offers them the opportunity to cancel or rearrange if they need to, by simply replying which also stops patients' frustration when not being able to get through to busy phonelines. This will help us to see more patients, more quickly and it's quick and easy for our patients."
The Trust is planning a phased introduction of the new reminder service, so initially not all clinics will be included.  If a patient's mobile number is on record, an initial text reminder will be sent out seven days prior to an appointment, and a final reminder sent 48 hours before the appointment.
The text service can also be used to re-book an appointment by texting REBOOK and an alternative appointment will be offered. Appointments can also be cancelled by replying to the initial text. 
If you have any questions about the service, click here to see further information and a list of FAQs.