Scarborough Hospital ED
Where to find us 
The Emergency Department at Scarborough Hospital is located on the ground floor of the main hospital building. It also has its own entrance and reception area.
Parking
There is a drop off area located outside the department. The visitor's car park is located to the left of the department and is open 24 hours a day. Payment is via pay machines which take cash and card.  Please do not park in the yellow hatched area; this is required for ambulance parking.
What to expect?
If your condition is not an emergency please do not come to the ED for treatment but seek advice from your own GP, NHS 111 or a pharmacist.
If you attend with an emergency condition you can expect to be seen by a triage nurse and be treated within four hours of arrival. If you do not have an emergency condition you may be advised to seek help from your GP or another more appropriate source of care.
On arrival
On arrival in the department please make your way to the main reception desk where we will take your personal details and details of your injury or illness.  Please let us know what medication you are taking.
Please be aware that we prioritise the treatment of our patients according to the seriousness of their condition, so you may see people who arrived after you being treated before you.
Please be aware that if you are attending the ED as a result of an exposure to or assault by chemical, biological, radiological (radioactive) or nuclear (CBRN) agent, then you will be asked to leave the ED and follow the pink line on the pavement to our decontamination area.
Whilst you wait
There is a large waiting area and a separate child's waiting area in the department.
Mobile phones can be used, however please do so considerably. Please refrain from taking photos or videos.
If you have been waiting for more than 30 minutes without being seen by a nurse or doctor, please speak to the receptionist.
Friends and Family Survey
On arrival you will be given a 'Friends and Family' survey card.  This survey is to let us know whether you would recommend our services to your friends and family and we use it to help the Trust continually improve care.  Please ask at reception if you are not provided with a survey.  On your way out please post your completed survey in the box by the exit.
Contact us
 Hospital
Contact Details 

Scarborough Hospital
Emergency Department (A&E) 

Woodlands Road
Scarborough
YO12 6QL

Tel: 01723 342145
Please note we are unable to give clinical advice over the telephone. If you require clinical advice please contact NHS 111.
Access guide
Scarborough Hospital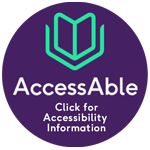 ---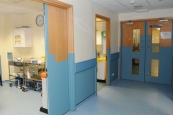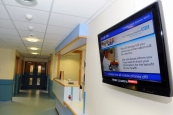 On arrival in the department you will be given a friends and family survey card. Don't forget to post your survey in the box by the exit when you have completed it to let us know whether you would recomend us to your friends and family.