New Cardio-Respiratory Unit for Scarborough Hospital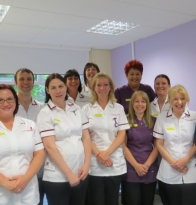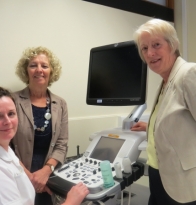 Thanks to our supporters and Scarborough Hospital League of Friends, patients from across the Scarborough area now have access to a first class Cardio-Respiratory Unit.
With your support an 18-month project has transformed former offices into a modern clinical unit for the Cardio Respiratory team at Scarborough Hospital. Located next to the Coronary Care Unit the purpose built area can now deliver diagnostic tests and therapies for patients with heart and lung disorders. 
Over 9,500 patients each year will now benefit from purpose built heart scanning rooms, a clinical exercise laboratory, pacemaker and consultation rooms. The new unit provides a much improved experience for patients and relatives attending the department as well as for staff delivering the care, enabling them to provide treatment in a comfortable and spacious environment with improved privacy and dignity.  Thank you for making this possible. It really will make a huge difference and would not have been possible without your support.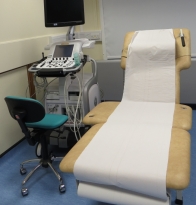 We thought you might like to see what the new unit looks like and just some of the ways your support has made a difference to the experience of patients and staff working within the department.
The newly refurbished area has more space and access to the department is now easier. Patients no longer need to navigate a heavy lift to access the department. Disabled toilets within the department mean no unseemly dashes!
A dedicated reception and waiting areas with patients cared for in rooms rather than curtained cubicles, provides greater privacy and dignity and helps reduce the stress that coming for a hospital appointment can bring. Dedicated pacemaker monitoring and echocardiogram room mean results can be downloaded and discussed in private.
Peter Lewis, Head of Cardiac Respiratory Department at Scarborough Hospital said about the Unit " I know I speak for the entire Cardio-Respiratory Team and our patients when I say thank you for the hard work and generosity of your donors. 
The people of Scarborough and my clinical team now benefit from a modern purpose built heart and lung diagnostic unit. The unit permits us to undertake complex testing within a comfortable clinical one site environment.
We can now move forward in bringing to Scarborough Hospital diagnostic heart and lung testing services offered in other parts of the UK.
Your donations make a significant difference to all our lives. Thank you."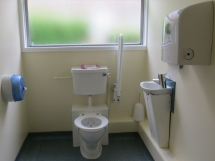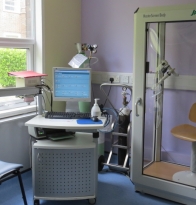 Thanks to our donors for helping make this Unit a reality! It will benefit over 9,500 patients a year.