Bereavement Services
Information during the Covid-19 pandemic
Please note from 25 March 2020, we kindly ask that relatives do not attend the Bereavement Suite until they have spoken to a member of the Bereavement Team, due to increased Covid-19 precautions.
The Bereavement Team can be contacted on:
York - 01904 725445
Scarborough - 01723 385178
Thank you for your assistance.
Following the death of person important to you, it is vital to consider the following relating to collecting their property.
The staff will speak with you and discuss your preferences relating to the property. If your choice is that you do not wish to for the property to be returned, please inform the staff and they will sensitively dispense of it for you.
If you wish to receive the clothing, please instruct the ward staff who will describe how you can obtain the belongings. These belongings will be doubled bagged and dated. On receiving the belongings, please do not open for 7 days.  Please wash the clothing on a high temperature, wiping down the washing machine once used.
On receiving valuables, these will have been wiped and placed in a double bag, dated and the ward will instruct you how these can be obtained. Please leave the valuables in the bag for 7 days and wipe down with disinfectant once opened.
---
Welcome to the York Teaching Hospital NHS Foundation Trust Bereavement Services team
We're sorry that it is necessary for you to deal with the arrangements following your recent bereavement.  We hope these pages provide some practical help and advice during the early days of your bereavement.
---
Useful contacts
Department of Work and Pensions (DWP)

SF200 & BBI Forms

then type in search engine - 'SF200' or 'BB1'

UK Funerals

Probate and Wills

then type in search engine - 'Probate' or 'Wills'

Registering a Death

York Bereavement Office  

01904 725 445

Scarborough Bereavement Office           

01723 385 178

York Mortuary

01904 726 803

Scarborough Mortuary

01723 342 213

York Register Office           

01904 654477

Scarborough Register Office

01609 535360

DWP  

(pensions, reporting a death, bereavement benefit)

0800 731 0469

PALS

01904 726262 or email pals@york.nhs.uk
---
Feedback
We appreciate this is a difficult time for you, but hearing about your views and experiences with Bereavement Services is very important to us as it allows us to continue to improve and provide the best service we possibly can.  You can do this by emailing us, phoning our office or speaking to a member of the team directly. 
Access guide
Scarborough Hospital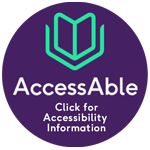 ---
York Hospital AccessAble plans are in development.