Bereavement Services
Welcome to the York and Scarborough Teaching Hospitals NHS Foundation Trust Bereavement Services team.
We're sorry that it is necessary for you to deal with the arrangements following your recent bereavement.  We hope these pages provide some practical help and advice during the early days of your bereavement.
---
Useful contacts
Department of Work and Pensions (DWP)

SF200 & BBI Forms

then type in search engine - 'SF200' or 'BB1'

UK Funerals

Probate and Wills

then type in search engine - 'Probate' or 'Wills'

Registering a Death

York Bereavement Office  

01904 725 445

Scarborough Bereavement Office           

01723 385 178

York Mortuary

01904 726 803

Scarborough Mortuary

01723 342 213

York Register Office           

01904 553190

Scarborough Register Office

0300 131 2131

DWP  

(pensions, reporting a death, bereavement benefit)

0800 731 0469

PALS

01904 726262 or email pals@york.nhs.uk
---
Feedback
We appreciate this is a difficult time for you, but hearing about your views and experiences with Bereavement Services is very important to us as it allows us to continue to improve and provide the best service we possibly can.  You can do this by emailing us, phoning our office or speaking to a member of the team directly. 
Access guide
Scarborough Hospital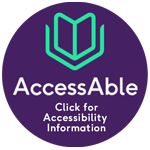 ---
York Hospital AccessAble plans are in development.