Bereavement Services
Welcome to the York and Scarborough Teaching Hospitals NHS Foundation Trust Bereavement Services team.
We're sorry that it is necessary for you to deal with the arrangements following your recent bereavement.  We hope these pages provide some practical help and advice during the early days of your bereavement.
---
Useful contacts
Department of Work and Pensions (DWP)

SF200 & BBI Forms

then type in search engine - 'SF200' or 'BB1'

UK Funerals

Probate and Wills

then type in search engine - 'Probate' or 'Wills'

Registering a Death

York Bereavement Office  

01904 725 445

Scarborough Bereavement Office           

01723 385 178

York Mortuary

01904 726 803

Scarborough Mortuary

01723 342 213

York Register Office           

01904 654477

Scarborough Register Office

01609 780780

DWP  

(pensions, reporting a death, bereavement benefit)

0800 731 0469

PALS

01904 726262 or email pals@york.nhs.uk
---
National Audit of Care at the End of Life (NACEL) 
York and Scarborough hospitals are taking part in the National Audit of Care at the End of Life (NACEL) which is a national comparative audit of the quality and outcomes of care experienced by the dying person (adults only) and those important to them during the last admission leading to death in inpatient facilities across England, Wales and Northern Ireland.  This is during the time period of April-August 2022.
The Quality Survey is an online questionnaire completed by the bereaved families and others. The Quality Survey aims to gather the bereaved person's thoughts about the care provided to the dying person and themselves during their final admission to hospital.
You may be asked by a member of hospital staff if you would like to be involved in the Quality Survey for NACEL round four (2022).  Your responses are highly valued and will help to ensure the best possible care can be delivered to people at the end of life and those close to them.
If so, you will then be sent a letter inviting you to complete the questionnaire online or over the phone (through the Patients Association).  Further information can be found here.
---
Feedback
We appreciate this is a difficult time for you, but hearing about your views and experiences with Bereavement Services is very important to us as it allows us to continue to improve and provide the best service we possibly can.  You can do this by emailing us, phoning our office or speaking to a member of the team directly. 
Access guide
Scarborough Hospital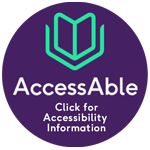 ---
York Hospital AccessAble plans are in development.