Critical Care Unit
The Critical Care Unit is a specialised hospital department that provides treatment and care for people who are very ill.
The department provides two levels of care for patients - 'High Dependency' and 'Intensive Care'.
There is a large team of specially-trained healthcare professionals that deliver critical care treatment and care to patients to support them through their critical illness.
---
When critical care is needed
Patients may require admission to critical care if they become seriously ill, or to help them recover after major surgery.
In the Critical Care Unit, patients are closely monitored.  Their breathing may require support with oxygen or from a ventilator.  Their circulation and kidney function may require support with medications and kidney machines.
---
What care involves
Patients on the Critical Care Unit are looked after by a team of staff; there is usually one nurse for every one or two patients, depending on how poorly a patient is.
Patients on the Critical Care Unit are often attached to different pieces of equipment via differing tubes, lines and cables.  You may hear many unfamiliar sounds such as alarms and bleeps from the equipment.  These help us to monitor a patient's condition and respond appropriately.  We are happy to explain these to you.
---
Visiting critical care
Being a patient in critical care is very different to being on a ward.  Patients can be extremely tired and may require sedation and pain relief medication.
For more information on visiting critical care with a short video of how the unit looks go to: Visiting Critical Care
---
Meet the team
We have a large team of staff who work in Critical Care Unit and you will see lots of different health professionals during your visit.
The team of doctors is led by:
Clinical lead for York and Scarborough
Steve Wasawo
steven.wasawo@york.nhs.uk
Our large team of nursing staff is led by:
York Hospital
Lead Sister, Elaine Hunter
elaine.hunter@york.nhs.uk
Scarborough Hospital
Senior Sister, Cath Carter
cath.carter@york.nhs.uk
Access guide
Scarborough Hospital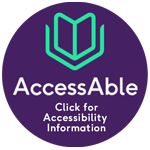 Visiting hours
1:00pm - 8:00pm
Contact
York Hospital
01904 726040
Scarborough Hospital
01723 342141
---