Staff Benefits and Wellbeing
Home Electronics
---
The New Home Electronics scheme is now Open for 2021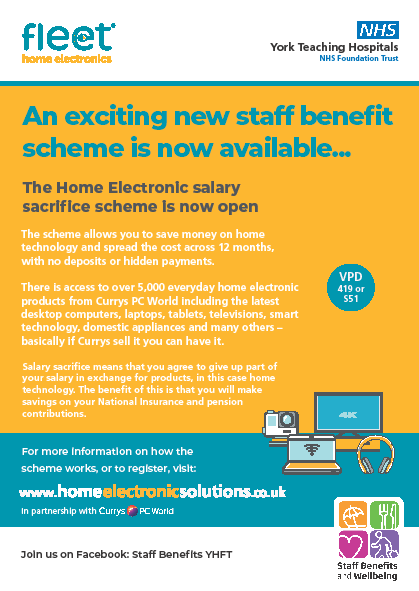 ---
go to https://www.homeelectronicsolutions.co.uk/ to preview the website.
After you have  placed your order please allow 5 working days to receive your voucher.
---
Disclaimer:
Please note the price of goods at the time of applying may not be the price when you go and collect your goods. They may increase or indeed decrease.
PC World/Curry's may price match in store at time of purchase
You can chose an alternative model/make
You can pay the difference
You can cancel your application
You can reapply 
---
Please Note:
Please ensure you read the salary sacrifice guidance that can be found under salary sacrifice guidance button before you apply
Click here to return to the main Staff Benefits menu.