Staff Benefits and Wellbeing
Bus Travel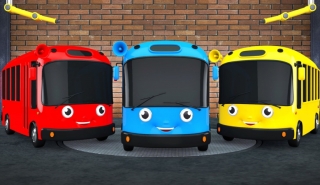 Bus Passes
Available from the Staff Shop Scarborough
East Yorkshire Bus Company  Weekly tickets subsidised by the Trust
Weekly ticket - £9.50
Your ID badge will be needed when purchasing your bus pass. Bus passes can commence any day of the week to suit your requirements.
---
Commuter Clubs
First Group Commuter Travel Club.
York Teaching Hospital is already set up as a member of the Commuter Travel Club in York. To sign up and purchase your ticket you need to visit our website at: www.firstgroup.com/yorkctc Then follow the steps below:
1) Log in or register to the First Bus website
2) Select 'York Teaching Hospital' from the employer drop-down menu.
3) The form will prompt you to enter a passcode, you can get this from your The Staff Shop York- you then need to click on the link in the registration email that is sent to you.
4) Once you have access to your Commuter Travel Club, you can then select and purchase your ticket.
---
Transdev Commuter Club
 All employees can now get a 10% discount on 28-day mobile tickets and access to new 12 journey bundles, which will be ideal if you're working part-time or just want to use the bus a few days a week.  
To claim your discounted tickets, download the Transdev Go app and look for Commuter Club in the tickets section. When you buy your first 28-day ticket you'll be asked to send proof of your employment to commuterclub@transdevplc.co.uk.
 You'll find information about the buses at www.transdevbus.co.uk or on the app.
---
Arriva Travel Club
You could save money by travelling by bus with these amazing benefits:
Unlimited bus travel each month.
2 children travel free on weekends and bank holidays.
Ticket sent direct to your home or mobile for continuous use.
Convenient monthly payments by direct debit.
Quick and easy to join.www.arrivabus.co.uk/yth
Click here to return to the main Staff Benefits menu.