Staff Benefits and Wellbeing
Financial wellbeing
Staff Benefits offer a wide range of health and wellbeing  initiatives that we hope will have a positive impact on yours and your families physical and mental health.
We hope that the information on this page will help you towards improving your financial health, whether its saving for a special day, holiday or Christmas or looking for a mortgage or information on retirement.
We work with many companies that come on site to offer free advice sessions on wills , wealth preservation, mortgages and family matters. These partners come on site regularly at York hospital and within the next year or so we hope to ensure that these companies and more will start to visit our other sites.
Leeds Credit Union are one of our partners they come to all the sites on a regular basis and you can sign up to the savings scheme which comes directly from your salary and fantastically easy way to save. They have many other products you can tap into such as loans, specialised budget accounts and debt consolidation. As a Credit Union you can be guaranteed to be looked after in an ethically and responsible way. for more on there products and services visit www.Leedscreditunion.co.uk
---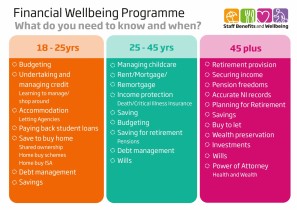 ---
Understanding your NHS Pension
The NHS Pension Scheme annual allowance (AA) and tax ready reckoner is designed to help staff understand the benefits they are building up in the scheme and their annual allowance liability. 
The ready reckoner will provide members of the NHS Pension Scheme with a broad insight into their AA position, including whether or not the tapered AA may apply to their circumstances. It will also provide an estimated breakdown of the total annual cost of scheme membership and estimate how much their NHS pension is projected to increase by. The ready reckoner looks at the 2020/21 tax year only. 
---
Simple and stress-free saving with Leeds Credit Union!
We know that regular saving can be hard, but our payroll partnership with Leeds Credit Union can help make saving simple and stress-free. Join Leeds Credit Union and sign up for payroll deductions to start saving direct from your salary so you have a pot put aside for the things that matter to you.  
Keep an eye out for our forthcoming 'SNACKS and SAVINGS' sessions with Leeds Credit Union over the next few weeks, to find out more and sign yourself up!
---
Are you worried about your personal finances?
There are many places to get help from, Here are just a few:
Debt consolidation available as well as impartial advice. Savings directly from your salary. 
A team of debt experts helping 620,000 people a year to deal with their debt problems. With 25 years' experience, you can be confident that we can provide the advice and support you need to achieve long-term financial control.
We offer free debt advice that is based on a comprehensive assessment of your situation. We'll then provide practical help and support for however long it's needed.
Free and impartial money advice, set up by government. Advice and guides to help improve your finances,Tools and calculators to help keep track and plan ahead. Support over the phone and online.
Free Debt Help and Free Debt management plans. One of the UK's leading free debt advice providers, we offer trusted, expert help & advice to anyone struggling with multiple debts. Since 1992, we've helped over 1 million people take control of their finances.
---
PLEASE NOTE: Disclaimer: The inclusion of an advertisement on this website does not imply endorsements by the Trust of the quality of goods or services. Accordingly the Trust accepts no responsibility for loss or damage of any nature what so ever arising to a person as a result of any offer promoted. The information in these webpages is correct at the time of posting but may be subject to change.
Click here to return to the main Staff Benefits menu.