Scarborough Hospital

Shops & Restaurants
Pat's Place, the hospital restaurant, is located on the first floor of the North Building. 
Pat's Place is open for breakfast, lunch and supper, serving hot food for visitors and staff. Coffee lounge and snack vending machine facilities are available 24 hours a day.
A suppliers cart selling fresh Yorkshire produce including biscuits, cakes and chutneys is also available. 
Opening times for hot food
| Meal | Open  | Food service closes  |
| --- | --- | --- |
| Breakfast  |  7.30am | 10.30am  |
| Lunch |  12pm | 1.45pm  |
| Supper |  4pm | 6pm  |
WRVS Coffee Bar and Shop
The WRVS shop and coffee bar is situated in the main entrance and is open from 8am until 8pm Monday to Friday and 10am until 4pm on a weekend. As well as selling newspapers, confectionary, sandwiches and drinks, the coffee bar serves hot drinks and hot food including jacket potatoes and toasted sandwiches. The WRVS also runs a trolley service which visits the wards on a daily basis, supplying patients with newspapers, magazines, confectionary and hot drinks.
Vending machines
Hot drink, snack and ice cream vending machines are located in the main entrance, north wing entrance and Pat's Place.
Pharmacy
Is located on the first floor of the main building.
Cash Machine
A cash machine is located in the main entrance.
Post Box
A post box is located in the front entrance of the North Wing. Stamps can be purchased from the general office or the WRVS shop.
Telephones
Are located in the main entrance and north wing entrance.
Access guide
Scarborough Hospital
Pat's Place Restaurant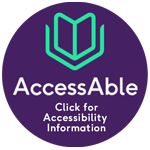 Pharmacy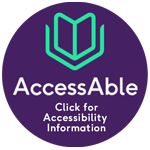 Visiting times
Visiting is between 2pm-8pm.
Contact details
Woodlands Drive
Scarborough
North Yorkshire
YO12 6QL
T: (01723) 368111
F: (01723) 342581