York Hospital

How do I organise transport to and from hospital?
If your reason for going to hospital is not an emergency, you'll normally be expected to make your own way there.  However, some people are eligible for non-emergency patient transport services (PTS).  In this area the service is provided by Yorkshire Ambulance Service.  To find out if you are eligible and to find out more, visit the Patient Transport Service website.
You may be able to claim a refund for the cost of your transport to hospital through the Healthcare Travel Costs Scheme (HTCS).  Visit Healthcare Travel Costs Scheme (HTCS) for more information on who is eligible, what the conditions are and how you can access the scheme.
For more information on all of the above visit the 'How do I organise transport to and from hospital?' page.
---
Car parking
There is a large multi-storey car park at York Hospital.  At peak times, the car park can be very busy and may be full at some points during the day.  During Monday to Friday, the busiest periods are in a morning between 10-11am and in an afternoon between 1-3pm.
Ticketless Automatic Number Plate Recognition (ANPR) technology is in operation, which makes it simpler and quicker to enter and exit our car parks.  Cameras will read your vehicle's number plate on arrival and on exit.
Payment can be made at the pay machines located in the multi-storey when you are leaving.
Payment can be made by cash, card, apple pay, android pay or by downloading the Glide parking App.  You will need to input your vehicle registration details at the time of payment.
Standard visitor parking tariffs are clearly displayed within the visitor parking area.  The current tariffs are:
| | |
| --- | --- |
| Up to an hour | £2.50 |
| Up to 2 hours | £5.00 |
| Up to 3 hours | £7.50 |
| Up to 4 hours | £9.00 |
| All day | £10.00 |
Visitors are required to pay for parking between 8.00am and 8.00pm.
There is free parking for 20 minutes drop off bays at the emergency department and at the front of the hospital main entrance.
We offer several concessions to visitors and patients who attend the hospital regularly or for long periods of time.  To obtain any of these concessions please see ward or unit staff.
---
Blue Badge
Blue Badge parking is permitted free of charge in designated blue badge parking areas.  If you require accessible parking, please visit the Accessible parking, York Hospital page.
If you are a Blue Badge holder you can register your blue badge details with us by contacting the ID and Car Parking Office to register your Blue Badge details.  This will give free access to all hospital sites for the length of your permit, up to five years.
To register, email yhs-tr.IDandCarParkingYork@nhs.net or telephone 01904 725250.
Alternatively, you can have your parking authorised by taking your blue badge permit and vehicle registration number to the ID and Car Parking Office located in the entrance of the multi-storey car park.
---
Bus services
Services, provided by several bus companies, have stops within a short walking distance of the hospital.  Most services are provided by First.  For services and times visit their website or download the First Bus app.
To access a comprehensive public transport journey planner, visit Traveline.
---
York Wheels
If you are elderly or have a disability, York Wheels offer door to door transport by car or minibus for a reasonable price.  The minibus has a lift for wheelchair users.  To book your journey call 01904 630080 or visit York Wheels.
Medibus
Medibus services provide residents of East Riding of Yorkshire with transport from their front door to local hospitals, doctors' surgeries, clinics and dentists.  Residents of the Pocklington area needing to get to York Hospital as a patient or visitor can use this service.  All the vehicles used on the service are wheelchair accessible.
To book a journey call 03456 445959, 8.30am-4.00pm, Monday to Friday.  Alternatively, you can email the details of the journey you require, including your contact details passengerbookings@eastriding.gov.uk
Access guide
York Hospital
York Hospital Parking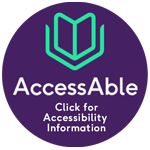 Visiting times
Visiting is between 2pm-8pm.
Contact details
Wigginton Road
York
YO31 8HE
T: (01904) 631313
F: (01904) 631314