Scarborough Hospital

How do I organise transport to and from hospital?
If your reason for going to hospital is not an emergency, you'll normally be expected to make your own way there.  However, some people are eligible for non-emergency patient transport services (PTS).  In this area the service is provided by Yorkshire Ambulance Service.  To find out if you are eligible and to find out more, visit the Patient Transport Service website.
You may be able to claim a refund for the cost of your transport to hospital through the Healthcare Travel Costs Scheme (HTCS).  Visit Healthcare Travel Costs Scheme (HTCS) for more information on who is eligible, what the conditions are and how you can access the scheme.
For more information on all of the above visit the 'How do I organise transport to and from hospital?' page.
---
Bus services
Scarborough Hospital is well served by buses, especially from Scarborough town centre.
The hospital also has its own East Yorkshire Motor Services bus service (Number 10), which operates Monday to Saturday.  You can view the timetable here.
---
Car Parking
There is a large visitor car park at Scarborough Hospital, which is located to the right of the main entrance, near the helipad.
Visitors are required to pay for parking between 8.00am and 8.00pm.
Standard visitor parking tariffs are displayed within the visitor parking area.  The car park operates on a barrier/pay on exit system and payments can be made by cash or card.
There is also a drop off zone outside the North entrance, accessed via Scalby Road, and a car park containing disabled and a small number of general spaces.  
Current car parking charges are:
0-1 hrs £1.50
1-2 hrs £2.60
2-3 hrs £3.60
3-4 hrs £4.60
4-5 hrs £5.60
5 hrs+ £6.00
Car park management is in operation and enforcement notices will be given to cars parked improperly, for example on the pavement or not in a designated bay, or without payment.  Penalty charges are administered by an external company.
Blue Badge holder parking is permitted free of charge in designated blue badge holder parking areas.
---
Walking
Scarborough Hospital is located approximately one and a half miles from the centre of Scarborough on Woodlands Drive.
---
Dial-a-Ride
Scarborough Dial-a-Ride provide fully accessible, door to door minibus transport to the hospital for those who are either retired, have some form of disability or who have difficulty using other forms of transport.
For more information about the scheme call 01723 354434 or visit their website.
Ryedale Community Transport
Ryedale Community Transport is a registered charity providing affordable rural transport solutions for disadvantaged people.
Their volunteer car drivers use their own vehicles to transport people to various destinations.  Passengers pay the driver a reasonable set mileage rate to help towards the running cost of the vehicle.
To book a journey call 01653 698 888, 9.30am-2.30pm, Monday to Friday.  Alternatively, you can email the details of the journey you require, including your contact details bookings@ryedalect.org
More information about the services they offer is available on their website.
Go-Local Community Transport
Community transport is a not for profit transport provision, run by the community, for the community.  Whether it's a journey you make every day or a one-off trip, community transport can help to get you where you need to be.  You can learn more by visiting their website.
---
Visiting other hospitals
For detailed information about getting to and from one of our other hospitals, click on the link below:
Access guide
Scarborough Hospital
Scarborough Hospital Parking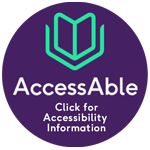 Visiting times
Visiting is between 2pm-8pm.
Contact details
Woodlands Drive
Scarborough
North Yorkshire
YO12 6QL
T: (01723) 368111
F: (01723) 342581