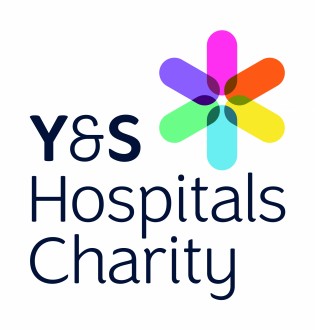 York & Scarborough Hospitals Charity
Making a positive difference at your local hospital
With your help we can fund the extras to improve your healthcare facilities above and beyond the NHS making patients feel better.  We support staff in our hospitals to make the hospital experience the best it can be for all who visit and stay there. 
York & Scarborough Hospitals Charity supports the work of:
Meet the dedicated team at York & Scarborough Hospitals Charity:
FUNDRAISING
Emma Dunnill
Fundraising Assistant    
01904 72 4521
Emma is our first port of call for all charity queries
Joe Fenton        
Community Fundraiser – York & Selby
01904 72 1755
Please contact Joe about fundraising in York, Selby & Easingwold
Maya Liversidge              
Community Fundraiser – East Coast & Ryedale
01723 23 6210
Please contact Maya about fundraising in Scarborough, Bridlington & Malton
Lucy Clegg          
Charity Fundraising Manager
01904 72 4737
Please contact Lucy to see how you can help raise money for any of our hospitals.
---
CHARITABLE EXPENDITURE
Janet Harrison / Colin Richardson
Finance Assistants
01904 72 5170
Robert Taylor
Charity Financial Accountant
Please contact Robert, Janet and Colin via charity.finance@york.nhs.uk about existing charitable fund applications
Rachel Brook     
Charity Operations Manager
01904 72 1737
Please contact Rachel if you would like to apply for charitable funding