Your Child's Hospital Journey
Click here for some helpful resources for children and families dealing with change due to the coronavirus
---
AHP Children's Therapy Team
Children and young people's development is individual and unique. Although for many their development follows a typical pattern, others may have specific problems with their development and may benefit from specialist assessment and advice.
The AHP Children's Therapy Team for Children and Young People includes:
We provide a local, community service for children and young people aged 0 - 18 years who have physical, occupational and speech and language difficulties in York, Scarborough and its surrounding areas. Therapists work with children, young people and their families/carers to maximise their health, function and independence.
---
---
Children can be referred to Physiotherapy, Occupational Therapy, Speech and Language or Dietetics by your GP, Consultant Paediatrician or other medical professionals.
Parents of children with speech, language and communication needs can also self refer.
For guidance on how to make a referral to the service please click here.
---
In response to the Coronavirus, the children's therapy team are offering video consultations to children and families who have been identified by their therapist as someone who may be suitable for this type of appointment.
Video consultations allow children and families to consult with their clinician remotely through a video feed on their devices, including phones, tablets, laptops and desktop computers.  The technology offers greater choice and flexibility for children and families for some of their appointments and reduces the need to travel. 
For more information on video appointments please click here.
If we are unable to provide the relevant support via video consultation, then a face to face review may be offered in the most appropriate venue. A virtual appointment may be organised ahead of the face to face review to minimise contact time.
Please be assured all staff adhere to NHS England advice regarding infection prevention and control in relation to COVID-19 in order to ensure safety of all parties. For all face to face appointments the therapist will be wearing PPE, so you may wish to prepare your child for this.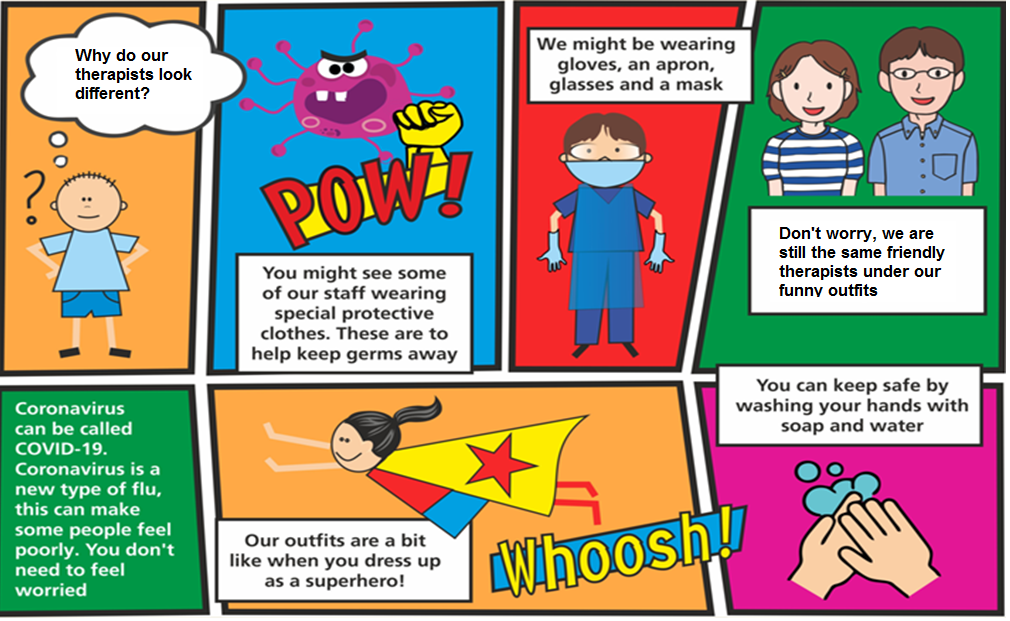 ---
Our Therapists offer a range of courses which are designed to share their expertise with health care and education staff.  For more information and to book courses please click here.
---
Key staff
| Name  | Title   | Contact Number   |
| --- | --- | --- |
| Jenna Tucker | AHP Children's Therapy Service Manager  | 01904 726599 |
| Emilie Meynell and Rachel Shearer  | Team Managers York | 01904 726599 |
| Sue Haley | Team Manager Scarborough | 01723 342472   |
---
Local offer
For further information on serivces and support for children and young people (0-25) with special edcuational needs and disabilities visit the Local Offer :
https://www.yor-ok.org.uk/families/Local%20Offer/sendlocaloffer 
https://www.northyorks.gov.uk/send-local-offer
---
---